The Joburg Property Company manages and develops the City of Johannesburg's property portfolio valued at some R8.6-billion (US$1.2-billion).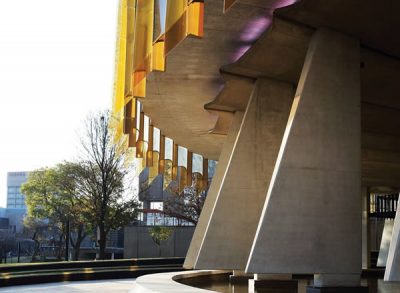 Our portfolio is diverse, with approximately 64 000 properties under management, covering 39 000 hectares across seven municipal regions.
Our aim is to maximise social and commercial opportunities now and in the long term.
We specialise in packaging exciting and lucrative property developments in some of the most vibrant and fast-growing hot spots in Johannesburg, including Newtown, Soweto and Sandton, creating excellent opportunities for both local and foreign investors.
However, we are equally determined to bring about social transformation. We are dedicated to finding solutions to the developmental challenges facing the City of Johannesburg. The JPC utilises council-owned land assets to leverage private sector investment in public infrastructure.
The JPC provides:
Property Development, actively engaging with the property development value chain;
Property Management Services, obtaining and maintaining value from the property portfolio by administering and leasing, acquiring and selling, and ensuring maintenance of the property; and
Property Asset Management Services, playing a strategic advisory role relating to activities of capital investment, portfolio planning, disposal of single asset and/or entire portfolios and identification of possible scenarios for the positioning of the portfolio.
Our business is aligned to Joburg 2040, the City of Johannesburg's growth and development strategy as well as the Mayoral strategic priorities aimed at making Johannesburg a "World-class African City".
We are determined to ensure that economic growth and job creation happen in the city, addressing socio-economic disparities and legacies of discrimination and inequality.
Our role is to:
Realise value (social and economic) for the City of Johannesburg through the management and development of Council-owned properties;
Maximise the social and economic development of the Council-owned properties and mobilise private and public capital to increase their value and long-term returns;
Support economic development and align the City's property portfolio with the City of Johannesburg's priorities;
Increase the effectiveness of economically viable municipal and social use of properties; and
Manage risk and return with respect to the property portfolio and property transactions for the City of Johannesburg.
We also partner with other municipal owned entities such as the Johannesburg Development Agency and Joburg City Parks as well as relevant private sectors to ensure efficiency and delivery, for maximum commercial returns without losing our social focus.